Olivet Sponsors Annual Ice Cream Social Fund Raiser
Olivet hosts annual fund raiser for the Westside Good Neighbor Center.  With the help of members support the center can provide food for the needy in the area.
2023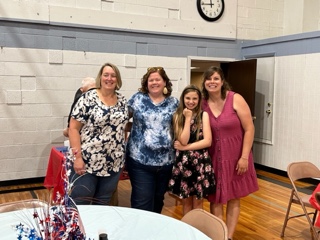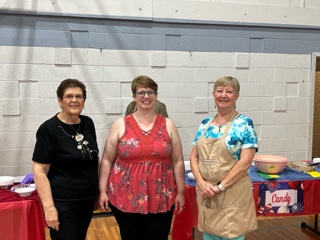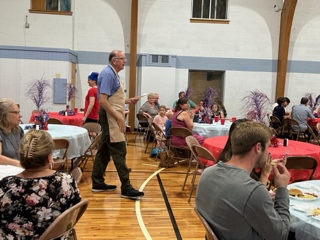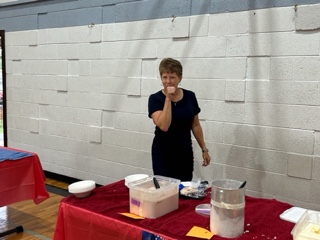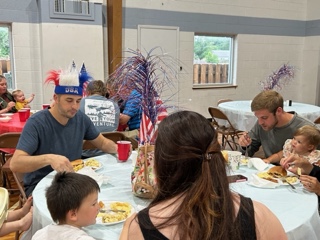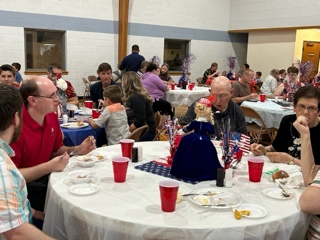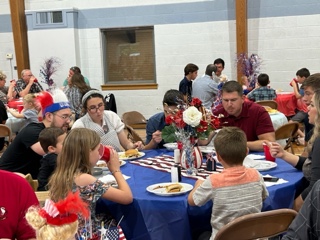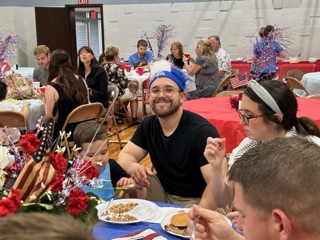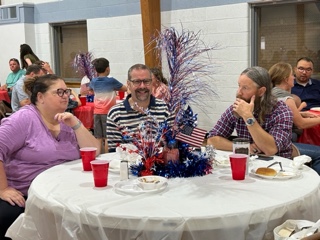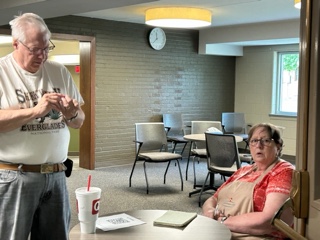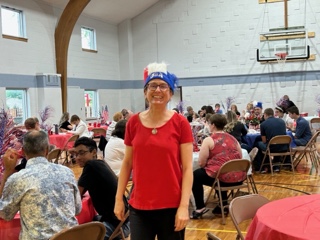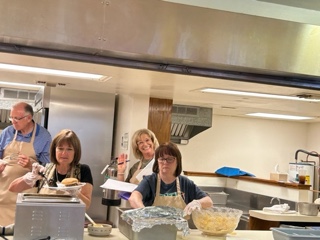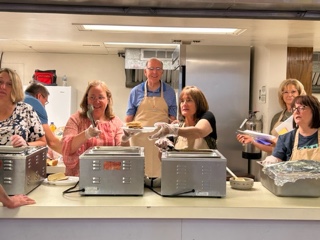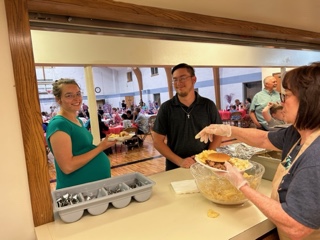 2022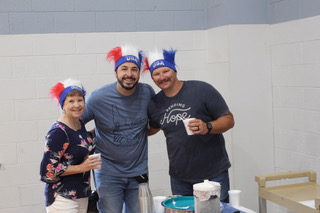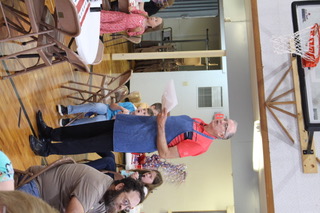 Judges:  Matt Allen, Grant Galton, DeAnne McGinley ---------- El Presidenta' Mike Truly announces winners.  Mike smoked all of the "pulled pork". Thanks Mike!!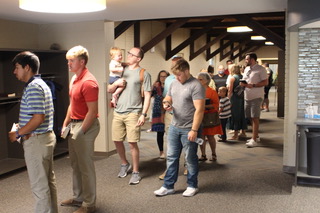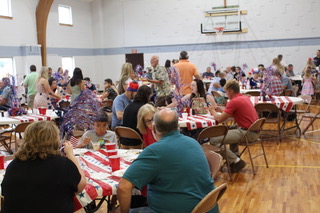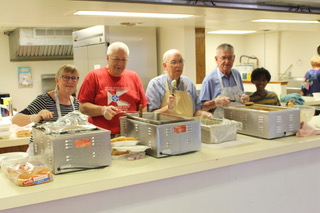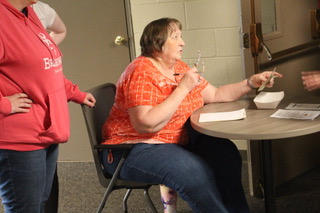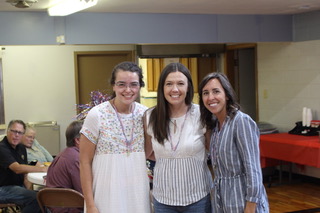 Winners of the Fruit Ice Cream:  1st - Place Dakota Lauer (L)
2nd - Place Courtney Aston, 3rd Place - Heather Culp (R)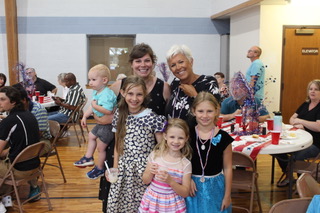 Candy Ice Cream winners 1st Place - Carolyn Carleton (R)
2nd Place the Allen's and 3rd Place - Shelia Warner (Not shown)
Chocolate Ice Cream (sorry, too busy eating ice cream to take a picture) - 1st Place Marla Ford,
2nd Place - Cindy Luthell, 3rd Place - Jay Johnson
2019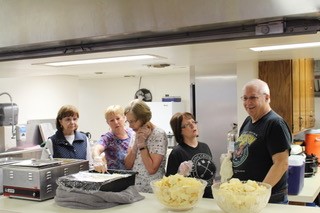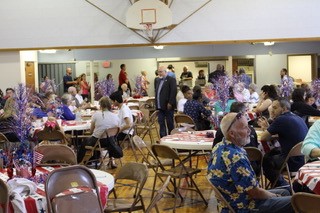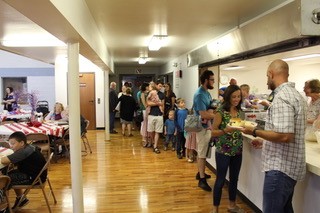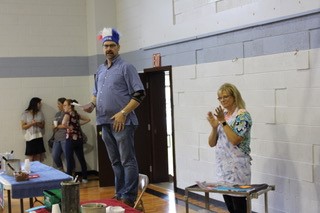 2019 Winners of the home made ice cream contest:
Candy Ice Cream
1st Place – Treva Brawner (right side)
2nd Place – Zeke Scott
3rd Place – Don Langenegger (left side)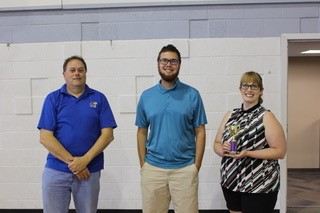 Fruit Ice Cream
1st Place – Mandy LaPgoria (left side)
2nd Place – Whitney Scott / Bella Scott
3rd Place  - Lynne Lngri (right side)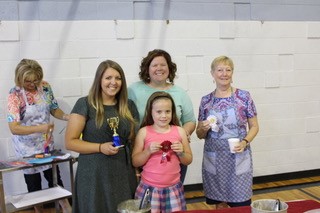 Chocolate Ice Cream
1st Place - Dakota Lauer (right side)
2nd Place – Heather Newmann
3rd Place – Marla Ford (left side)